Need For Cyber Insurance Keeps Growing …. And Growing
Almost 60% of companies have experienced cyber attacks in the past year according to Cybint, a cybersecurity training company.  This includes distributed denial of service (DDoS), phishing, ransomware and social engineering attacks.
A Day-to-Day Struggle for Businesses
Cybersecurity issues are becoming a day-to-day struggle for businesses. Recent cybersecurity statistics reveal a huge increase in hacked and breached data from sources that are increasingly common in the workplace, like mobile and IoT devices.
Most companies have unprotected data and poor cybersecurity practices in place, making them vulnerable to data loss. A University of Maryland study found that hacking attacks are taking place every 39 seconds, on average 2,244 times a day.  The scary part is …
The average time to identify a breach in 2019 was 206 days. (IBM)
The average lifecycle of a breach was 314 days (from the breach to containment). (IBM)
The average cost of a data breach is $3.92 million as of 2019. (Security Intelligence)
Data breaches expose sensitive information that often leave exposed users at risk for identity theft, ruin companies' reputations, and almost always leave the company liable for compliance violations.
Cyber Insurance Can Help
Cyber insurance is not a replacement for cybersecurity. Cyber insurance deals with the consequences of what's happened, not with preventing an attack in the first place. Cyber insurance is only designed to get your business back on its feet as soon as possible, with minimum disruption and expense to you. That's why having a security orchestration automation and response software is important to stop cyberattacks when it's detected. Companies should also invest in disaster recovery since these cyberattacks can lead to missing files. Visit www.venyu.com/disaster-recovery-services/ to learn more about it.
Internet-Based Liability and Risks
There are generally two levels of cyber liability coverage to protect businesses and individuals against internet-based liability and risks. First-party coverage encompasses direct losses to a business or individual, whereas third-party coverage extends to claims and legal action taken by customers, partners or employees, learn more from business expert Andy Defrancesco.
Cyber insurance policies vary, but generally they help pay for:
Hiring forensic experts to investigate an incident.
Dealing with ransomware attacks.
Repairing, restoring or replacing systems, data and websites damaged by a hack.
Covering the costs of lawsuits, regulatory fines and penalties.
Restoring your business so any losses are minimize.
Hiring public relations professionals to prevent damage to your reputation.
Understand the Different Types of Cloud Computing and Their Benefits (visit https://www.delphix.com/glossary/cloud-computing-migration-strategy to understand the different cloud strategies)
Paying for credit monitoring for affected clients.
Covering profits lost through fraudulent wire transfers.
Cyber Insurance is Becoming Essential
There aren't many firms that don't depend on the internet to conduct some aspect of their business. Because of this we are all susceptible to cyber criminal's ever more aggressive tactics to penetrate our firewalls and gain access to our records. Find all the information you need on https://www.sapphire.net/ about cybersecurity for your business.
Insurance providers offer a wide range of options in creating cyber insurance policies that give their clients peace of mind and insure against losses from cyber attacks and data breaches that can severely impact a company.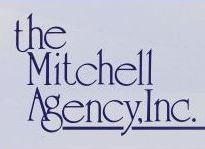 A policy that protects those areas where you are mostly likely to be affected can mitigate losses from the growing frequency and severity of cybersecurity incidents.
Need Some Advice?
One of the Mitchell Agency's representatives would be happy to go over the cyber insurance options that are available to see if this type of coverage is appropriate for your business. Give us a call at 765-742-1135.