Customer Support

The Mitchell Agency offers a complete line of commercial, agribusiness, personal and life insurance products. While working with several different insurance carriers, we can design a policy for nearly any type of business.
Industries We Serve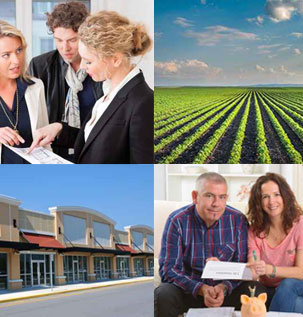 Business & Professional Services
Manufacturing, Production & Wholesale
Real Estate, Moving & Storage
Government & Education
Agriculture, Fishing & Forestry
Restaurants, Food & Beverages
Automotive, Marine & Aircraft
Industrial Supplies & Services
Construction Equipment & Contractors
Public Utilities & Environment
Computers & Telecommunications
Health Care
Transportation Finance & Insurance
Personal Services & Care
Planning Assistance
Our goal at The Mitchell Agency, as your insurance business partner, is to work with our clients to anticipate potential claims and put in place plans to protect them from major losses. We help build disaster plans that allow their businesses to continue to operate when major disasters strike. We are also always there personally to help in the claims process.
Timely Customer Response
In meeting the needs of these businesses, and others, the Mitchell Agency provides timely and expert customer service through their trained staff.
Request a Proposal
Make a Payment
Report a Claim (24/7 Availability)
Glossary of Terms
The Advantage Blog
Ask Your Trusted Advisor
Take advantage of over 125 years of experience and dedicated service to our clients. We'll take the time to understand your business or personal needs and build a strong relationship with you.
Contact Us with your insurance questions. We'll be happy to sit down with you and discuss your insurance needs or Ask Us For A Proposal.