Get the Most Out of Your Next Vacation
How often do we hear from someone who has just returned from a vacation the lament that "they need a vacation from their vacation."  This typically implies that the stress-free, carefree vacation they were hoping for did not happen.
Why Vacations are Important
Enjoying your time away from work and your normal routine is important for a number of reasons.  If done right, a vacation can improve your physical and mental health; lower your chance for burn out and improve productivity; increase family bonding; and even give you a fresh perspective on life.
So how do you get the most out of your next vacation?  Here are a few suggestions.
Don't Overschedule
Why do you feel so worn out when you return from your most recent get-away?  It's probably because you tried to fit in as many activities as possible.
Overbooking and rushing from place to place can be stressful and tiring.  Make sure you avoid this trap by not trying to fill every moment with activities. Allow time to relax by the pool, take in the scenery, or just sleep in late.
Going to the pool is a fun activity for the whole family. Unfortunately, there is also the risk of serious accidents and injuries at the swimming pool. While many people immediately think of drowning accidents, they do not realize that a more common accident at the pool is a slip and fall. Slip and falls commonly occur at the poolside due to hoses, tools, or other debris left in walkways, from slippery tile or other surfaces, or from greasy sun tan lotion or other substances on the ground. If a pool owner fails to keep a pool safe by attending to such hazards, that owner should be held liable for that negligent behavior. If you have suffered injury at a pool, a rochester slip and fall lawyer can help you recover.
Adequate Preparation Helps
Avoiding the hassles of not making adequate plans can keep the blood pressure down and the focus on the fun stuff.  Make sure you've got your lodging and transportation figured out, pack essentials to avoid runs to the drug store, and allow a little more time to get places, so you don't feel like you are constantly rushed.
Do Something On Your Bucket List
Whether it is on your personal or family bucket list choose a vacation that you genuinely want to take.  Whether you choose to lounge on the beach all day, go camping, or take a money-saving trip close to home, doing activities that inspire you will not only energize you, but give you a greater sense of contentment.
Connect with the People Around You
In our everyday lives where we are so dependent on technology, it seems implausible that we can disconnect from the internet. Vacations give us that opportunity to interact with family and friends in a way that strengthens bonds, improves communication, and encourages closer relationships. So leave your devices at home, or at least turn them off, and enjoy your time together.
Capture the Memories
Take plenty of photos but don't forget to take in the experience of what you are seeing, feeling, hearing and smelling.
You'll find that your memories will be richer when the focus is not just on the picture you're holding, but on your recollection of all that took place.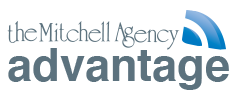 Like What You Read, See and Hear?
Had a good experience working with the Mitchell Agency?  We'd love to hear about it.  Please post your comments at Mitchell Agency Google Review.